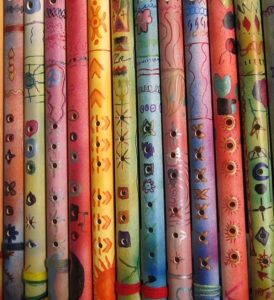 An independent teaching contractor who instructed a music program in more than one Southern California school district is currently under investigation for allegedly contaminating flutes with his semen before giving them to young students.
On September 29th, parents of the students attending elementary schools in Fountain Valley, Los Angeles, Fullerton, Inland Empire, Fullerton, Chatsworth, Capistrano Unified and Newport-Mesa, and a minimum of five other school districts in Southern California received email alerting them about an ongoing investigation regarding the possible contamination of flutes that had been distributed to the children.
It has not yet been determined which of the schools in each district may have been affected by the suspected tainted instruments. Accounting for the time it will take to investigate the considerable amount of sites in the districts, administration felt it was a priority to communicate with parents as soon as possible.
Mark Johnson, the superintendent of the Fountain Valley School District, posited that the flutes might have been given out to students taking part in the Flutes Across the World music-based program. One of the activities in the program involves giving each students a flute made of PVC plastic piping to decorate and customize.
School districts officials encouraged parents to confiscate the flutes from their children to avoid possible "inappropriate and unsanitary" exposure, and to store the instruments in sealed paper bags as possible future evidence. Federal inspectors intend to test the flutes after they are collected.
The alleged perpetrator is currently under investigation by the California Department of Justice and the U.S. Postal Inspection Service.
If you or someone you love is suspected of a sex crime, contact Orange County criminal defense lawyer Staycie R. Sena at (949) 477-8088 for a consultation now.