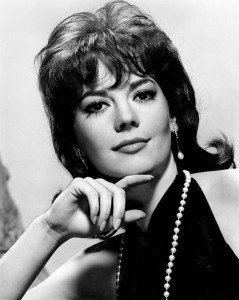 During the night of November 29, 1981, Natalie Wood, her husband Robert Wagner, and friend Christopher Walken were on a yacht anchored off Santa Catalina Island near Orange County, CA. At some point during the night, she ended up in the water without a life jacket and her body was recovered several hours later. At the time, the Coroner reported the cause of death was accidental drowning.
Thirty years later, the case was reopened after new sources came forward with additional information. For example, the boat's skipper claims to have heard a loud argument coming from Wood's cabin on the yacht hours before she went missing. In addition, bruises on her knees, wrists, and ankles that were overlooked in the original coroner's report could be consistent with injuries sustained from an assault. Further, those injuries likely occurred prior to her falling in the water, according to the report.
Davern also says there may have been a fight on the boat, supported by sounds of a loud argument and an apparent struggle that could be heard from her cabin.
Robert Wagner told authorities at the time that Wood fell into the water, possibly trying to secure a dinghy that had been slamming into the side of the boat, disturbing her sleep. John Miller, a former LAPD deputy commissioner doubts that hypothesis, saying it's unlikely she would have gone out to retie the dinghy herself because "She can't swim. She's afraid of the dark. She's afraid of the water."
The report stops short of calling her death a homicide, but the medical examiner said that the manner of death should be left as "undetermined." Robert Wagner is not a suspect in the case, which remains open.
If you or a loved one are arrested for a crime, contact Orange County criminal lawyer Staycie R. Sena immediately for a free consultation at (949) 477-8088.