In 2009, singer Chris Brown pled guilty in California to felony assault charges against Rihanna, a singer who was his girlfriend at that time. As part of his criminal sentencing, he was ordered to serve probation for a term of five years in his home state of Virginia and complete six months of community service. According to his log, he has accumulated over 1400 hours of service, ranging from picking up trash to washing police cars and fire trucks.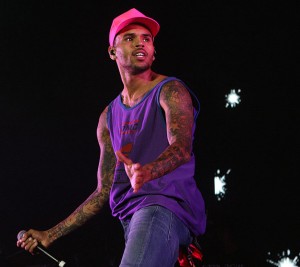 During this time, Brown was subjected to a random drug test and he tested positive for marijuana. Brown indicated that he carries a medical marijuana card that he used while in California. Although the judge said that while Brown's marijuana use may have been legal, he needed to be mindful of his public image.
The details of his service log were described as "somewhat cryptic" by the judge, since he was not required to sign in when performing much of his service. Because he has also released a new album, traveled to France for a photo shoot, and performed at other awards shows during the time he was completing large amounts of public service, the judge may have been suspicious as to their validity and says that additional review is needed to determine whether he was complied with the terms of his probation.
Brown's criminal defense attorney Mark Geragos welcomed further inquiries by probation officials and said he expected to show that Brown had indeed fulfilled the terms of his probation. The judge ordered Brown to return to court on November 1.
If you or a loved one are found to be in violation of probation, or if an arrest warrant has been issued, contact the Orange County Law Offices of Staycie R. Sena immediately at (949) 477-8088 for a free consultation.